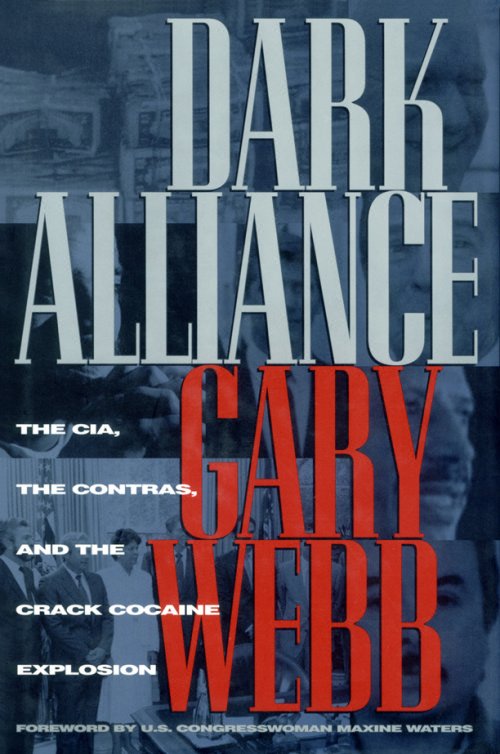 In July 1995, San Jose Mercury-News reporter Gary Webb found the Big One--the blockbuster story every journalist secretly dreams about--without even looking for it. A simple phone call concerning an unexceptional pending drug trial turned into a massive conspiracy involving the Nicaraguan Contra rebels, L.A. and Bay Area crack cocaine dealers, and the Central Intelligence Agency. For several years during the 1980s, Webb discovered, Contra elements shuttled thousands of tons of cocaine into the United States, with the profits going toward the funding of Contra rebels attempting a counterrevolution in their Nicaraguan homeland. Even more chilling, Webb quickly realized, was that the massive drug-dealing operation had the implicit approval--and occasional outright support--of the CIA, the very organization entrusted to prevent illegal drugs from being brought into the United States.
Read Excerpt Here...
Hoodwinked: An Economic Hit Man Reveals Why the World Financial Markets Imploded--and What We Need to Do to Remake Them Here, Perkins pulls back the curtain on the real cause of the current global financial meltdown. He shows how we've been hoodwinked by the CEOs who run the corporatocracy—those few corporations that control the vast amounts of capital, land, and resources around the globe—and the politicians they manipulate. These corporate fat cats, Perkins explains, have sold us all on what he calls predatory capitalism, a misguided form of geopolitics and capitalism that encourages a widespread exploitation of the many to benefit a small number of the already very wealthy. Their arrogance, gluttony, and mismanagement have brought us to this perilous edge. The solution is not a "return to normal."
Get Book Info Here...
Among the seminal texts of the 20th century, Nineteen Eighty-Four is a rare work that grows more haunting as its futuristic purgatory becomes more real. Published in 1949, the book offers political satirist George Orwell's nightmare vision of a totalitarian, bureaucratic world and one poor stiff's attempt to find individuality. The brilliance of the novel is Orwell's prescience of modern life--the ubiquity of television, the distortion of the language--and his ability to construct such a thorough version of hell.
Read Excerpt Here...
In this tenth-anniversary edition, Gatto updates his theories on how the U.S. educational system cranks out students the way Detroit cranks out Buicks. He contends that students are more programmed to conform to economic and social norms rather than really taught to think.
Read Excerpt Here...
John Perkins started and stopped writing Confessions of an Economic Hit Man four times over 20 years. He says he was threatened and bribed in an effort to kill the project, but after 9/11 he finally decided to go through with this expose of his former professional life. Perkins, a former chief economist at Boston strategic-consulting firm Chas. T. Main, says he was an "economic hit man" for 10 years, helping U.S. intelligence agencies and multinationals cajole and blackmail foreign leaders into serving U.S. foreign policy and awarding lucrative contracts to American business. "Economic hit men (EHMs) are highly paid professionals who cheat countries around the globe out of trillions of dollars," Perkins writes.
Read Excerpt Here...
A total departure from previous writing about television, this book is the first ever to advocate that the medium is not reformable. Its problems are inherent in the technology itself and are so dangerous -- to personal health and sanity, to the environment, and to democratic processes -- that TV ought to be eliminated forever. Weaving personal experiences through meticulous research, the author ranges widely over aspects of television that have rarely been examined and never before joined together, allowing an entirely new, frightening image to emerge. The idea that all technologies are "neutral," benign instruments that can be used well or badly, is thrown open to profound doubt. Speaking of TV reform is, in the words of the author, "as absurd as speaking of the reform of a technology such as guns."
Read Excerpt Here...
The Resistance Manifesto by Mark Dice contains 450 pages of extensively researched and documented information drawing from declassified documents, mainstream news articles, religious texts, and personal interviews. A dark web of evil is exposed like never before, making Bible Prophecy and the New World Order crystal clear. Learn the most powerful information about the Illuminati, plans for the rise of the Antichrist, the institutions, people, and powers involved, and how you can fight them.
Read Excerpt Here...